By the age of two, a credible autism diagnosis can be made. Autism manifests itself in a variety of ways in each child. They can behave in a variety of ways, from moderate to severe. Your therapy will be tailored to your child's specific needs.
The following issues are addressed during therapy –
Coping Skills

Daily Living 

Activities

Fine Motor Skills

Reading and Writing
Social Play Skills
Visual/Perception Skills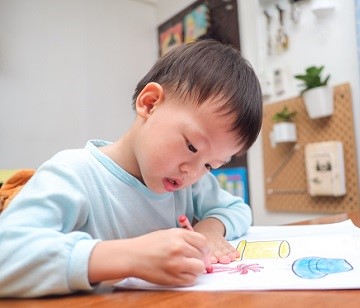 When it comes to ABA Therapy, teens require personalized autism treatment strategies. Autism is not often recognized early on, but it becomes increasingly apparent after a child hits puberty. Hope Center for Behavior Change can provide the individualized attention your teen with autism requires, whether your child has recently received a late diagnosis or you're coping with changes in your child's IEP (Individualized Education Program). As your child matures into a teenager, his or her requirements will vary, and ABA Therapy may involve new goals and strategies.
The following issues are addressed during therapy –
Attention and Focus
Social/Communication Skills
Finances
Reading
Self-Care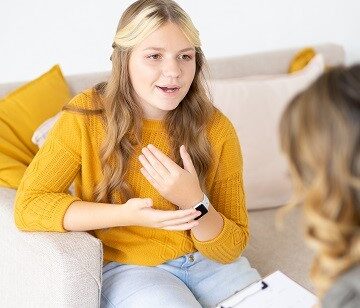 Your child's home is a secure environment where they can get comfort and support from those who care about them the most. This is why ABA in-home therapy is so important. Our therapists can work with your child in their natural setting. We'll be able to receive a firsthand description of your child's conduct at home and highlight areas where he or she needs to improve. Parents and caregivers can take a more active role in their child's autism treatment with in-home ABA therapy. 
During the sessions, parents can observe and learn, which will help you better understand how to support your child's skill development. Our in-home therapists will work on potty training, getting dressed, having a meal with the family, and sharing toys with siblings, depending on your child's needs. 
Our therapists can also work on issues that arise in the household. Outside of therapy sessions, they can assist parents and caregivers in putting the treatment into practice. The purpose is to aid both the child and the family.
At Hope Center for Behavior Change our ABA programs are developed by Board Certified Behavior Analysts (BCBAs), and implemented by Registered Behavioral Technicians.
Raising a child with special needs requires commitment. You don't have to do it alone. We want to help.
Monday – Thursday: 8am – 7pm
Friday: 8am – 5pm
Weekends: Available by appointment